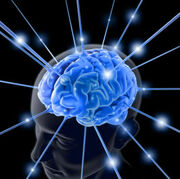 Mutations within the brain can be the most dangerous to the DNA Alternate. These mutations can be responsible for neurological disorders and brain tumors, among other dangerous complications. On the rare occasion that they develop into usable abilities, they are always directly controlled by the brain, and interact with the electrical impulses in the synapses or the neurochemical balance in the brain.
The complete list of neurological mutations can be found below.
Ad blocker interference detected!
Wikia is a free-to-use site that makes money from advertising. We have a modified experience for viewers using ad blockers

Wikia is not accessible if you've made further modifications. Remove the custom ad blocker rule(s) and the page will load as expected.